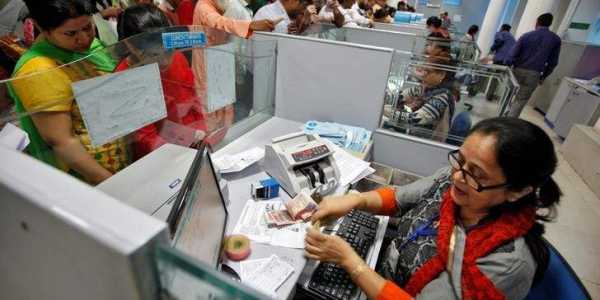 S&P warns of systemic risk for banks; bad debts can stay high
Indian banks will face systemic risk as the country sorts through the aftermath of the second wave of COVID with bad loans likely to remain high for some time, S&P Global Ratings said in a recent report.
"Lenders struggled with a high level of weak lending long before the pandemic hit and clearly conditions have deteriorated," S&P said in the report, and said it expects the second wave hurts the performance of Indian financial intuitions in the first half of the year. of fiscal year 2022, largely on the effectiveness of government measures to address this problem.
Weak banking sector lending is likely to remain high at 11-12% of gross lending over the next 12-18 months, according to the report. Credit losses are also expected to remain high at 2.2% before rising to 1.8% in fiscal 2023, he said.
"The second wave has initial weakness in asset quality," said Deepali Seth Chhabria, credit analyst at S&P Global Ratings. "Financial institutions are facing a tense first half of the year amid low fundraising and low disbursements."
The government recently announced support for the microfinance and tourism sectors which should help borrowers in difficulty. This support is in addition to the loan guarantees recently extended to small and medium-sized enterprises (SMEs).
"A resurgence of COVID involving new and potentially aggressive variants, and a vaccine rollout below our current expectations, remain the main downside risks. The limited vaccine supply and the reluctance of people to take doses have hampered the country's immunization program, "noted S&P.
He said the full vaccination of around 70% of the country will likely take at least until the first half of 2022. This makes the economic recovery highly vulnerable to COVID setbacks, especially if new outbreaks trigger further lockdowns.
The report adds that the current recovery would be less abrupt than the rebound that occurred in late 2020 and early 2021. "Households are depleting their savings. A desire to replenish their cash flow can delay spending even as the economy reopens. Although we forecast real GDP growth of 9.5% in fiscal 2022, this is a weak base, "said S&P.
The banks have a lot to digest in the coming quarter. Disbursements slowed considerably in April and May. "Bank credit fell about 1% in the first two months of this fiscal year. The decline was largely seasonal – there were similar declines over the same period for fiscal 2018 and 2019. That said, the strains on financial companies may go beyond this seasonal effect, "the report.
For example, Bajaj Finance Ltd., in its mid-quarter update, said that the sales volumes of its consumer durables and auto finance businesses in May were only 40% of what the management was waiting.
S&P said collection efficiency for a number of financial companies fell 5% to 15% in April and May, largely due to lockdowns. Lenders that cater to blue chip borrowers have generally been less affected. SME borrowers, which account for about 17% of total loans, and low-income households have been hit the hardest, according to the report.
Sectors related to tourism and recreation, commercial real estate and unsecured retail loans are expected to contribute to the increase in non-performing loans (NPL). However, the banking system's exposure to many of these segments is moderate and is expected to have only a limited effect. Housing finance (excluding affordable housing) and gold loans are likely to be less affected compared to financing for microenterprises or commercial vehicles, according to S&P. Financial companies are likely to be more affected than banks, he said.
The government recently added 1.5 trillion rupees to the Emergency Credit Lien Guarantee Scheme (ECLGS). This is in addition to its existing INR 3 trillion program extended to SMEs and to the partial guarantee scheme for finance companies. S&P believes that these measures should collectively ease the strain on the country's banking system.
The government also announced a Rs 75 billion credit guarantee program for new loans from banks to microfinance borrowers through microfinance institutions. The government will guarantee up to 75 percent of these loans. "Although the plan will add liquidity, some of the affected borrowers may find it difficult to repay their accumulated debt. This, along with a second restructuring plan to deal with the disruption caused by the second wave of COVID, is expected to push back recognition of banks' NPLs. The volume of restructured loans is likely to increase. says S&P.