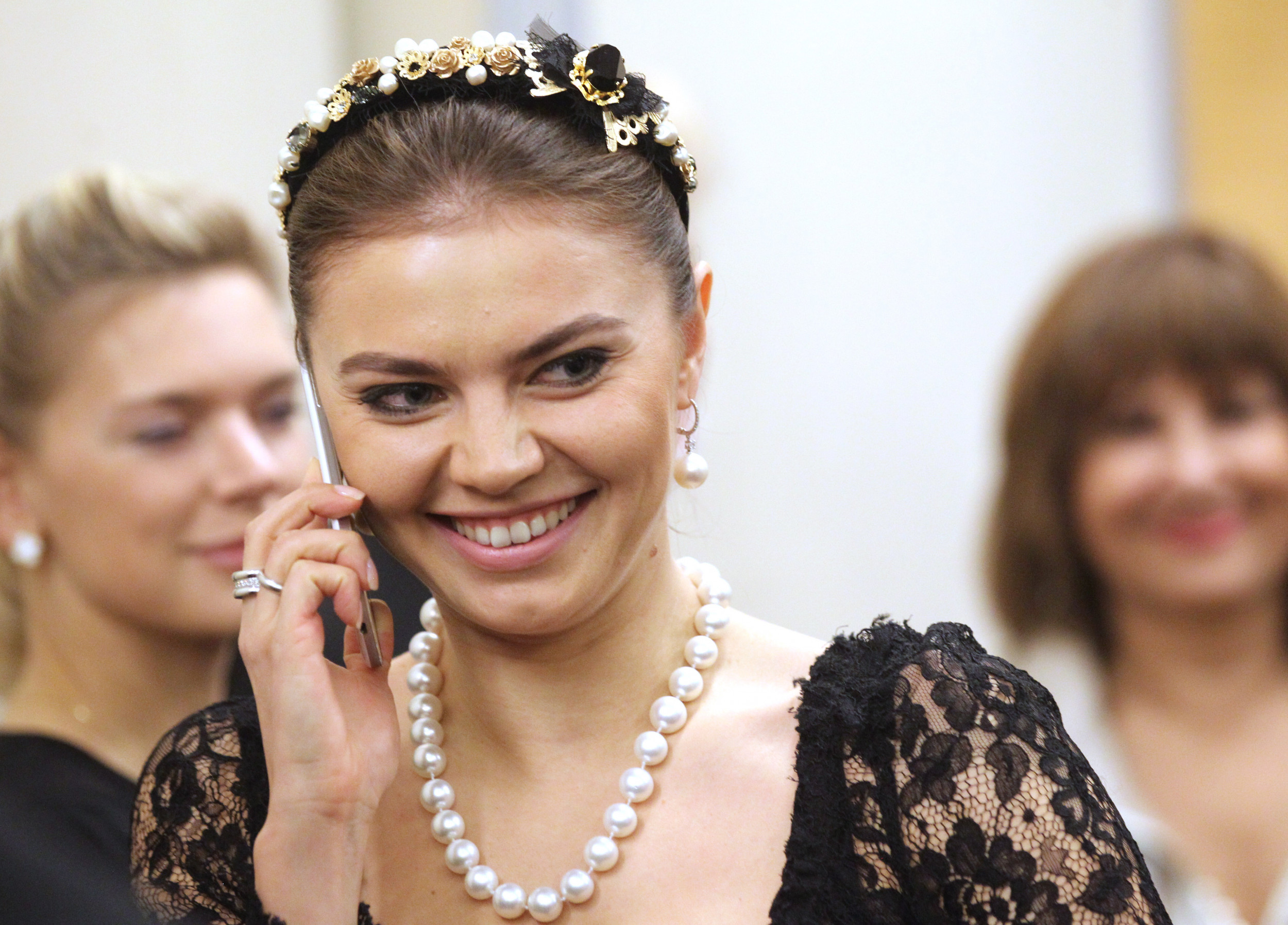 Putin's alleged girlfriend sanctioned by EU
New sanctions were imposed on Russia on Friday by the European Union (EU) for its war in Ukraine. Among the sanctions was Alina Kabaeva, the alleged mistress of Russian President Vladimir Putin.
The Official Journal of the European Union listed Kabaeva in a report on the new round of sanctions. The EU website noted that people on the sanctions list cannot enter EU countries and that "all their assets in the EU are frozen".
The EU announced on Thursday that the sixth round of sanctions had been approved and came into force on Friday, coinciding with the 100-day mark of Putin's war in Ukraine. The new package includes a complete ban on Russian oil imports, specifying that EU member countries have six months to phase out Russian crude oil delivered by sea and eight months for oil imports refined.
"Alina Kabaeva is the chairman of the board of the National Media Group (NMG), a holding company that has significant stakes in almost all major Russian federal media outlets that reproduce Russian government propaganda," writes the EU newspaper. . "She is a former Russian gymnast and a former member of the State Duma. She is closely associated with President Vladimir Putin."
The EU message on Kabaeva added that "[s]it is therefore responsible for supporting actions and policies that undermine the territorial integrity, sovereignty and independence of Ukraine, as well as stability and security in Ukraine. Furthermore, it is associated with a listed individual responsible for and actively supporting actions undermining the territorial integrity, sovereignty and independence of Ukraine, as well as the stability and security. in Ukraine."
Kabaeva had already been sanctioned by Canada earlier this week after the UK had already taken similar action against her on May 13.
The sanctions also came after reports emerged of a gymnastics festival held in honor of Kabaeva.
The "Alina Festival", broadcast by the pro-Kremlin Russia-1 TV channel, is described as an event with hundreds of young children and gymnasts performing choreographies to patriotic songs from the Soviet Union. A similar event for Kabaeva also reportedly took place in April.
Putin, divorced since 2013, has previously denied having a romantic relationship with Kabaeva. She also never confirmed a relationship with the Russian leader, and the Kremlin reportedly prevented reports linking the two from surfacing in the press.
While Putin remains cautious about his private life, much is known about Kabaeva, who is one of the most honored rhythmic gymnasts in Russian history. Before retiring from competition, she won two Olympic medals, including rhythmic gymnastics individual all-around gold at the 2004 Summer Olympics in Athens. She also received 14 World Championship medals and 21 European Championship medals.
After her competitive gymnastics career ended, Kabaeva served for several years as a member of Putin's United Russia party in the State Duma, the lower house of Russia's parliament. While in government, she also posed for the cover of Vogue Russia in 2011.
She resigned from the Duma in 2014 and took up the post of chairman of the board of the National Media Group, a large media conglomerate. Earlier reports in Western media, citing unnamed sources, claimed that Kabaeva shared two young sons with Putin, as well as twin girls born in 2015. However, these claims could not be independently verified by Newsweek.
Newsweek contacted the Russian Foreign Ministry for comments.