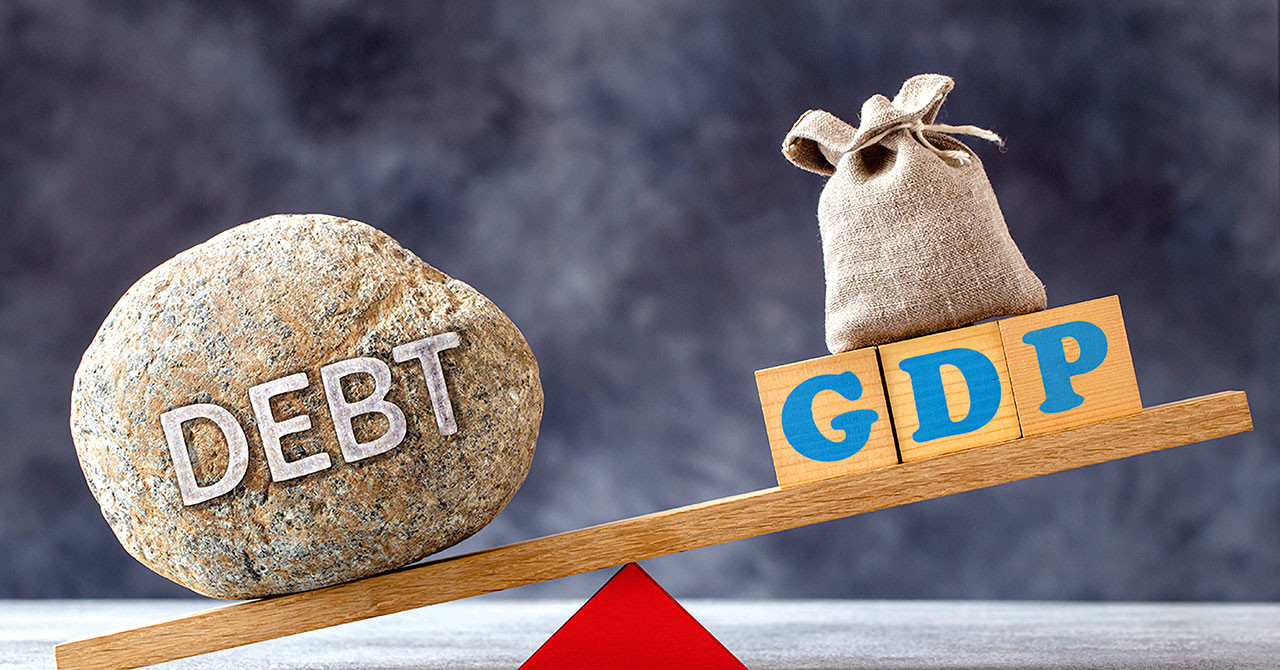 Is tighter controls on foreign loans going against the trend?
This measure aims to strengthen control over the origination of foreign loans by credit institutions and companies, this activity having experienced rapid growth in recent years.
Whose external debt is growing rapidly?
As interest rates fell to their lowest in years, credit institutions and businesses took advantage of this situation to increase demand for loans from international financial institutions. For example, there have been a number of trade finance and loan syndication arrangements with domestic banks and securities firms, international bond issues by domestic companies, and capital borrowings from of parent companies by foreign-invested enterprises with the aim of improving their internal capacity. financial resources and competitive advantages.
This trend entails the risk that the annual level of external debt under the self-borrowing and self-reimbursement modality and the national external debt security indicators exceed the prescribed thresholds. This is the reason why the SBV needs to develop stricter regulations regarding loan conditions in order to (i) prudently manage this activity, (ii) ensure compatibility with the newly enacted relevant legal system which includes the law on investment 2020 and business law. Law 2020, and (iii) facilitate the roadmap for capital account liberalization, in line with IMF recommendations on the liberalization of capital controls on external debt.
Statistics show that Vietnam's external debt-to-GDP ratio increased from 2016 to 2020, mainly due to self-borrowing and self-reimbursing loans introduced by credit institutions and businesses, stemming from their growing demand. capital to meet their growth needs.
More specifically, external borrowing contracted by the state increased by 5.6% per year, while that contracted with a state guarantee increased by 7.1% during this period. "External debt under the self-borrowing and self-repayment modality contracted by companies has increased rapidly in recent years: in 2016 it increased by 25.7% compared to 2015, and in 2017 it jumped 39.6% compared to 2016. This is the main reason for the country's higher external debt-to-GDP ratio," said then-Finance Minister Dinh Tien Dung. , during the session of the National Assembly in 2018.
Foreign loans contracted by the government and those guaranteed by the government constitute an increasingly modest proportion of the national external debt structure (from 59.6% in 2016 to approximately 43.5% in 2020).
Since 2011, external debt has grown at an annual rate of 17%, faster than nominal GDP, accounting for 46% of GDP in 2018. This is mainly attributed to debt accumulated by private borrowers with a growth rate of 24 % a year, with foreign-invested enterprises representing the bulk of external debt (72% of short-term debt and 78% of medium- and long-term debt in 2018). Vietnam's external debt to GDP ratio was 47.2% at the end of 2020, but at times approached the 50% limit, putting pressure on national external debt security indicators (1).
The major changes
In the draft circular mentioned above, first, the SBV added a new regulation stipulating a ceiling on the cost of borrowing from foreign sources. Thus, the debit rate in foreign currencies will be equal to the reference interest rate, plus a maximum margin of 8% per year. In the event that the reference interest rate is not addressed, the "6-month CME Term SOFR Reference Rate", calculated on the basis of the Secured Overnight Financing Rate (SOFR) published by the New York Fed, will be retained.
For loans in Vietnamese dong, the rate will be equal to the interest rate of Vietnamese government bonds with a tenor of 10 years, plus a maximum spread of 8% per annum.
As central banks around the world tighten their policies, according to the SBV, the aforementioned regulation on the cost of borrowing cap took into account the average lending rates of the greenback and the domestic dong, given the trend of major central banks in the world to raise their interest rates. Furthermore, the author of this article believes that such a ceiling is probably necessary to control a situation in which companies borrow foreign currency from the parent bank with a set lending interest rate that is too high to transfer profits to the country.
Second, major currencies such as the US dollar have risen sharply recently, with the USD index hitting a 20-year high, with no end in sight as the trend of policy tightening to fight inflation continues. In light of this, the SBV has added a requirement that borrowers must transact in foreign exchange derivatives to help companies avoid losses due to exchange rate risks. They should also limit the negative impact on the central bank's exchange rate management and currency market due to the sudden demand to buy/sell foreign currency in the event of loan withdrawal and external debt repayment. .
Specifically, for short-term loans greater than USD 500,000 or equivalent in another foreign currency, borrowers must engage in foreign exchange derivative transactions before or at the time of loan withdrawal, at the least equal to 30% of the value of the withdrawal. For medium and long-term loans, these transactions must be made for principal installments with a value greater than USD 500,000, at least three months before the payment date, with a minimum value equal to 30% of the amount paid. .
Thirdly, in accordance with Decree 219, which specifies that borrowers must be responsible for the settlement of external debt under the self-borrowing and self-reimbursement modality and bear all the risks of contracting external loans, towards which the government has no obligation, this project modifies the regulations relating to secure transactions. It also stipulates that primary collateral managers must be credit institutions, branches of foreign banks or other legal entities established and operating under Vietnamese law.
Is it against the grain?
The SBV applies different conditions to credit institutions and branches of foreign banks, with additional limits on the value of foreign loans.
Specifically, the limit on short-term loans based on the maximum ratio of total outstanding short-term foreign loans to the level of equity on the last business day of the year preceding the signing of a foreign loan agreement is as follows: (i) 25% for credit institutions and 100% for branches of foreign banks in 2023, and (ii) 20% and 80%, respectively, from 2024.
With respect to medium and long-term loans, borrowers must ensure that the total net withdrawal (withdrawal value minus redemption value) of their medium and long-term foreign loans within the year does not exceed 10% of their own funds. This applies to commercial banks, while a 50% ratio is provided for non-banking credit institutions, branches of foreign banks, cooperative banks and strategic banks.
Considering the tendency of domestic banks to intensify demand for medium and long-term foreign loans to strengthen their Tier 2 capital and improve their financial strength and competitiveness, tighter control of their foreign loan origination will pose more problems for this group of borrowers. This is particularly in view of their objective to expand their equity and their international sources of medium and long-term capital in the coming times.
As for the enterprise group, their foreign loans account for 70-80 percent of total foreign debt on the basis of self-borrowing and self-repayment in the economy, according to SBV data. Given the orientations of socio-economic development over the period 2021-2030, the tendency of companies to borrow more from abroad is inevitable. For this reason, it is necessary to select and determine the priority of the sectors and companies authorized to borrow money from abroad.
Therefore, the draft clearly indicates that the arrangement of foreign loans must focus on the objective of supporting the capital needs for the production and commercial activities of companies, by limiting foreign loans for potentially risky areas, which which not only accumulates outstanding foreign loans, but also undermines the ability of companies that contribute to production and business development in the economy to obtain financing.
Specifically, the draft provides that companies can borrow short-term capital from abroad to repay short-term debts arising within 12 months of signing a foreign loan agreement, which, however, does not include not debts resulting from loan agreements with residents, debts resulting from securities transactions, the purchase of contributed capital or shares from other entities, the purchase of real estate for investment and the takeover of projects .
It is also the issue that has received the most attention lately, especially as the stock market experiences its biggest correction in two years. Investors fear that such regulation will further limit capital inflows into the market. Also according to the SBV, the "overheated" and "spontaneous" growth of the stock and real estate markets entails great risks since it can give rise to "virtual" capital and "bubbles" of assets, at the root of the crisis. macroeconomic instability.
In the context where Vietnam is actively engaged in free trade agreements, deepening integration and opening doors to invite foreign investors into the country, some may think that the stricter regulations on international borrowing are going to against the above trend.
Some companies have been very active in borrowing from international financial institutions to acquire land projects everywhere, including those located in sensitive areas. This is in addition to the fact that some companies with foreign entities involved have recently played a role in driving up land prices at auctions, which has led to instability in the market. So many reasons for the operator to strengthen its control over capital borrowing abroad in these potentially risky sectors.
(1) https://mof.gov.vn/webcenter/portal/vclvcstc/pages_r/l/chi-tiet-tin?dDocName=MOFUCM222821
Source: Saigon Times