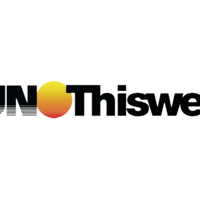 Homeowner Loans, Grants Offered In Burnsville | Burnsville
Eligibility, rates would reflect economic need
The proposed new housing programs in Burnsville would provide eligible homeowners with cash grants for home repairs, loans for maintenance and improvement projects, and loans to seniors for maintenance and improvement projects.
Grants would range from $ 50 to $ 2,000 to help homeowners repair minor property code violations. Homeowners would be responsible for half the cost under the program, called Code Cash.
The Home Enhancement Loan Program (HELP) would provide loans of up to $ 50,000 for interior or exterior improvements, maintenance or renovations. Homeowners could take up to 15 years to repay the loans.
The deferred senior loan program would provide up to $ 15,000 for interior or exterior improvements, with repayment deferred until the home is sold or is no longer owner-occupied as a primary residence.
The city-funded programs would meet the housing goal of Burnsville's Strategic Economic Development and Redevelopment Plan, which city council approved in 2018. The City's Economic Development Commission, which helped draft the plan and recommended new housing programs, considered the proposals. at its meeting on November 10.
The board review is scheduled for December 14, with a vote for adoption in late January or early February. The funds to start the programs are included in the 2022 draft budget.
"These programs are exceptional," said Commissioner Jeff LaFavre. "We've been talking about this stuff for a while. Congratulations to the administration for setting it up.
The programs are intended to address home repair needs that exceed the city's annual allocation of federal block grants for community development funds administered by Dakota County, said director of community development, Jenni Faulkner.
"There is a long waiting list for this program, which tells us that there is a need in the community for these types of housing programs," she said.
The HELP program would charge interest rates of 1% to 3% based on homeowners' income relative to the region's median income. The senior loan program would include an income cap equal to or less than the MAI for eligibility. The loans would be interest free.
Code cash grants would be reserved for homeowners who violate the property maintenance code who meet two of three conditions: socioeconomic disadvantage confirmed in an owner's statement, age 65 or more, or a disability, and a risk to life or safety based on the breach.
Eligible projects would range from upgrading smoke and carbon monoxide detectors to repairing or replacing roofs, doors and windows.
"We spend quite a bit of time enforcing the code, and we'd rather spend that time helping people improve their homes or helping them fix the problem, rather than sending an inspector two or three times, sending them over. in court, especially for small things that don't cost much, "Faulkner said.
Requiring owners to pay half could act as an incentive to avoid future violations, which can range from poor handrails to dead trees and dilapidated accessory structures, Faulkner said.
"I know we had a situation a few years ago where someone's roof was practically collapsed," she said. "They had poor credit, they were seniors, so they had a fixed income and all the equity they had was in their house, but they weren't eligible for a loan anywhere. "
The HELP program would establish a revolving loan fund for projects such as home expansions and renovations, roofing replacements, garage additions or expansions, foundation repairs and insulation.
A number of northern metropolitan cities have such programs, city planner Sarah Madden said, citing Coon Rapids.
"Their program has been incredibly successful and funded by their city council for over 10 years, and they've been able to distribute an average of almost $ 400,000 per year to homeowners in their community," Madden said.
Burnsville's proposed loan limit of $ 50,000 "is on the upper end of what other programs offer," she said. Multiple loans can be authorized if the balance does not exceed the limit. The loans would be issued through a third party service.
According to the proposal, the ratio of all secured loans to the property, including the new loan, could not exceed 100% of the value of the property. A homeowner's debt-to-income ratio could not exceed 43%.
The loans would be "secured by a mortgage in favor of the city," a report from city staff said.
"It will be a first come, first served program," Madden said.
The proposal has no income limit for eligibility "but would provide a higher interest rate for those with incomes 150% above the region's median income," the report said.
The Senior Deferred Loan Program is for homeowners who are 66 years of age or older and whose income is equal to or less than the region's median income. It would provide up to $ 15,000 for interior or exterior upgrades, "but the city may request a third-party home visit to assess projects and determine any life / health / safety projects that may require prioritization in. part of the loan program, "the report said. . "Recreational improvements or funds intended to repay existing loans or equity are not eligible. A third would administer the loans.
The council has already set aside $ 200,000 for housing programs, Faulkner said. The city could also tap into nearly $ 1 million in funds to fund unallocated tax increases and $ 500,000 from other unallocated funds, she said. The city's share of federal aid related to COVID-19 through the US federal bailout is another potential source.
"We have $ 2 million that the board did not allocate out of our $ 8 million allocation," Faulkner said. "We can't use it for a loan program, but we can use it for a grant program."
The commissioners came up with some ideas for tightening up programs to help them stay solvent.
"I think one of the things you are probably hearing from across the commission tonight is that we really want to make these programs sustainable so that they can keep happening on the road," LaFavre said. "And if we just give the money, it won't be possible."
Rental properties would not be eligible for the programs.