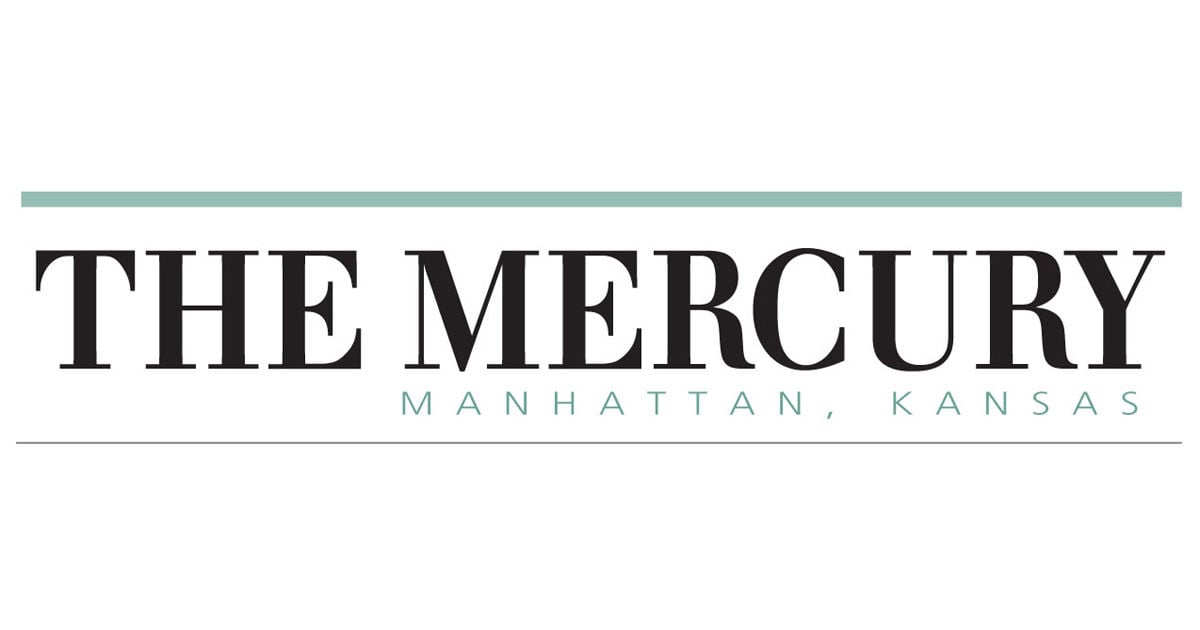 Church News for July 15, 2021 | New
Worship at 11 a.m. on Sunday. People can enter the building or stay in vehicles and listen through a low-power FM radio. Pastor Paul Barkey is leading.
Worship service Sunday at 10:30 am with Pastor King Crawford. Bible study begins at 9:30 a.m. The service will be recorded live on the Facebook page: Christ Lutheran Church Missouri Synod. For more information, call 785-776-2227 or visit the Facebook page. Meet at 4592 Green Valley Road in Manhattan.
College Heights Baptist meets on Sundays for public worship at 10:30 am College Heights Baptist will continue to broadcast the service live; go to the College Heights Baptist website and search for the Facebook post for the July 16 worship service. Sunday school classes meet at 9:15 a.m. Daycare for preschoolers available only during worship service. The guest speaker is Robert Murphy, and he will preach from Acts 26: 1-18. The title of the sermon is "Lessons from the Life of Paul". For questions, call 785-537-7744.
Worship both internally and live this Sunday at 10:30 am. Livestream available on YouTube channel: FBC Tech of Manhattan, KS. Pastor John Williams delivering the "Over-Packing for the Journey" message from Matthew 11: 28-30. Sunday school classes take place at 9:15 am A staffed daycare is available.
FIRST CHRISTIAN (DISCIPLES OF CHRIST)
Reverend Ben Hitzfeld giving the message during the Communion worship service at 10:30 a.m. Sunday, in person and online at the website, fccmanhattan.org. Sunday's service will feature Bluegrass music conducted by the Praise Band. After the service, First Christian will celebrate the birthday of longtime member Eula Mae Hedman. Scouts meet on Mondays at 6.30 p.m., Disciples Women Larson meet on Wednesdays at 2 p.m. and Cubs meet on Thursdays at 6.30 p.m.
There are in-person services on Sundays. Sunday school for all ages at 10 a.m. The adult lesson is "A time for everything," Ecclesiastes 3: 1-14. The young people have a craft project. Worship service Sunday at 11 a.m. Pastor Lewis O. Smith, Sr. will have the message "Ignite Your Passion for Worship," Psalm 66: 1-20. The service will be broadcast on Facebook. No Bible study on Wednesdays for the summer. Masks are not mandatory, but social distancing is mandatory. Meet at 1231 Poyntz Ave.
Worship in person Sunday at 10:45 am Lukus Ebert will preach. The zoom option is available. The Second Helping serves a free meal every Sunday at 6 p.m. in take-out containers. For more details see uccmanhattan.org or call 785-537-7006.
Sunday worship at 10 a.m. Meet at The Wareham, 410 Poyntz Ave., and online. Nursery, coffee and tea provided. Pastor Brian Hough preaching Psalm 133: "Stay in unity. Visit ManhattanPres.com or call 785-274-9098 for more information.
This Sunday, Peace Lutheran will be offering donuts and fellowship from 8:30 a.m. to 9:30 a.m. before the service begins at 9:30 a.m. At 10:30 am we will have a fundraising kickoff dinner for Peace's new community pantry. Visit peace-to-you.org.
Traditional worship service Saturday at 6 p.m. and Sunday at 8:30 a.m. Praise and worship service Sunday at 11 a.m. Pastor Michael Schmidt has the message. Bible course for adults at 9.45 a.m. Visit stlukesmanhattan.org or call 785-539-2604 for more information.
Although St. Paul's will no longer require people to register to attend in-person services, there will still be a registration sheet at the door, as requested by the Bishop. Remember that children under 12 are still not vaccinated and therefore exercise discretion by distancing themselves socially and / or wearing masks near them. There will be hand sanitizer and masks available.
This Saturday, Fr. Nikolai will join to serve at 10 am the Divine Liturgy commemorating the Holy Great Martyr Marina of Antioch. As usual, the Sunday service will be the Typica at 10 a.m. This week will commemorate the Fathers of the Fourth Ecumenical Council. July 22 is the patronal feast. Bro. Nikolai will serve a Divine Liturgy in honor of the Holy Equality of the Apostles and bearer of Myrrh Marie-Madeleine at 6 pm. A potluck will follow.
Sign up for Bible study at 9:30 a.m. and worship at 10:30 a.m. on Sunday. Meet at 16655 W. Highway 24 in Wamego. A link to the online services is available at trinitybaptist-wamego.org.
The Trinity Presbyterian worship service begins Sundays at 10 a.m. Pastor James Hawley's sermon is "He is our peace," from the scriptures of Ephesians 2: 11-22 and Mark 6: 3-44. The accompanist is Amanda Arrington. The church service is broadcast live on the Facebook page on Sunday morning. After the service, there will be one hour of communion with coffee and sweets. The farmer's market is open on Sunday after worship with fresh produce, homemade pastries and crafts. Meets at 1110 College Ave. Call 785-539-3921, email [email protected] or visit trinitypcmanhattan.com.
This Sunday the fellowship will be open for in-person presence during the Sunday morning service. Online services also available. People can also watch registered services on the YouTube channel. Find links on uufm.net/zoom. On Sunday, Reverend Jonalu Johnstone delivers his farewell service before embarking on new adventures. Join us for Season of Endings and Beginnings, at 10:45 am at the Fellowship or on Zoom. Masks are mandatory inside the Visiting community building uufm.net.
David Pope's message this week will be "Joyful Heart," based on Acts 14: 8-17. Adult lessons and lessons at 10 a.m. on Sundays. Worship at 11 a.m. on Sunday.