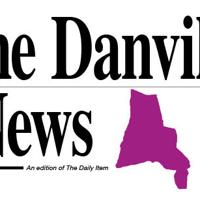 Church Members Call for Help to Resettle Afghan Refugee Family in Area | Danville News
MAHONING TWP. — A local church will help an Afghan refugee family resettle in the Danville area once the church finds housing for the family.
"They will be here within a week of our house search," said Diane Ippolito, who heads the Redemptive Orthodox Presbyterian Church committee working on the resettlement. "It could be an apartment. They kind of imposed a timeline on us.
Church members ask for help from the community.
She said the US government would like refugees to leave military bases by March 1. They have been housed there for about six months, after being evacuated when US troops withdrew from Afghanistan last summer.
The Orthodox Presbyterian Church of the Redeemer is working with Samaritan's Purse to help resettle the family.
"I work with them on other things," Ippolito said. "I got an email from them. They were looking for religious partners (to resettle Afghan families)."
She said she approached church leaders and a church committee took it under advisement before approving the plan.
Ippolito, of Lewisburg, said the refugees may face a language barrier, although they may have learned English while living on base. She said Pashto and Dari are the most widely spoken languages ​​in Afghanistan. The church group is looking for someone in the community who could know the languages, who could help teach English to the family.
"We found two students at Bucknell, Geisinger had interpreters," Ippolito said. "We are trying to find out if there is anyone in this dialect. That's why we're making this available to the community.
Committee member Lyn Chartowich checked with local universities to see if there were any Afghan students who could contact the refugee family.
"We're still trying to find out," said Chartowich, who lives in Bloomsburg.
Once the committee knows the size of the housing space, they will know the family size they can take. Chartowich said that since most Mahoning Township church members live between Lewisburg and Bloomsburg, the church is focusing on housing in those areas. If it's in town, transportation might not be as pressing an issue for the family as if they were moving to a rural area, she said.
"A lot of refugees come from rural areas," she said. "A lot of them used to walk quite a distance."
She said that once the family is housed, the committee will determine transportation. They will also work to help the family get seasonal clothing and, if there are school-aged children, enroll them in school.
"Samaritan's Purse gives a lot of information on how to connect with government agencies," Chartowich said.
Ippolito said the church committee is looking for affordable housing in one of the largest school districts that offers English as a second language.
"We hope that God will be able to provide and provide the connection," she said.
She said the refugees, who have also been granted work permits at military bases, have two years on their special refugee status. They will need a lawyer to work on permanent residency.
Ippolito said that if the religious group resettles a family in the area, he would be ready to help another.
"Samaritan's Purse gave us direction before we could even consider it," she said, adding that Samaritan's Purse had received requests from 500 churches in Pennsylvania to help refugees.
She said church members had heard that 40,000 Afghan refugees were awaiting resettlement in early January.
The religious group reaches out to the community for help in finding housing. Resettlement will also include providing basic necessities such as furniture and household items, helping adults find jobs, and connecting families with local and government agencies for assistance.
The committee asks anyone who knows of an upcoming rental, or owns a house or apartment and wants to help an Afghan family for at least six months, to contact Rebecca Sodergren at 937-750-2360.
"We're open to hearing from people on resource ideas," Ippolito said. "We are looking for donations of furniture and household items, and let them choose their own stuff."