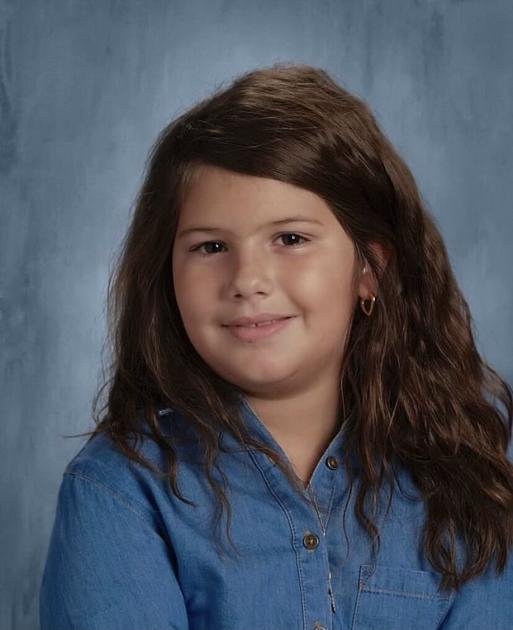 Bridgeport, West Virginia student supporting local veterans this Veterans Day | New
BRIDGEPORT, W.Va. (WV News) – More than $ 2,000 in care items for local veterans will be donated by a student at Heritage Christian School this Veterans Day.
Nine-year-old Morgan Lambernedis, who has attended private school in Bridgeport since the age of 4, will donate $ 2,045 in merchandise.
"We took that money and bought toiletries, clothes, puzzle books, etc. We did a lot of shopping because it's a lot of money to spend, "said mom Jennifer. "My daughter was in her glory throwing everything in the cart."
Jennifer Lambernedis said the idea came after Morgan became concerned after learning more about the US evacuation from Afghanistan.
"We told her we would give her a dollar for every mile traveled in September," Jennifer said. "She started walking every day, a mile or two, from September 1. We went after school every night or just whenever we had the chance, except when it was raining.
"It started out as a fundraiser for the Wounded Warrior Project, but we don't have a chapter here in West Virginia. So I spoke with (the head of public affairs and community relations at Louis A. Johnson VA Medical Center) Wesley Walls.
They then decided to donate to local veterans.
Morgan and Jennifer would take their FitBits and walk and talk in their home in Salem, Doddridge County, or at Clarksburg City Park in Nutter Fort – usually before baseball games for 7-year-old Nicholas. The family would end up walking 31 miles.
"His goal was $ 200, which happened the first week, so it became $ 1,000. She exceeded her target, "said Jennifer Lambernedis.
"She really got down to it. She walked the dogs (either the 11 year old Labrador Retriever Snickers or the 4 year old Daisy) and other things. She has such a good heart.
Morgan Lambernedis, who said the walk was not strenuous since she played basketball for Heritage Christian School, not only raised money for donations while walking, but after supporting a proud post on social media, the GoFundMe page, his church family at St. Spyridon Greek Orthodox Church in Clarksburg, and teachers and friends at school. The family started attending services last year, but have contributed to Greek Orthodox festivals and activities for the past 13 years.
"Once it was found out that she was helping veterans, people continued to match the donation her mother gave," said Leanne Dotson, fourth-grade teacher at Heritage Christian School. "It turned into a much bigger project than they thought, I think.
"She probably has the biggest heart of any kid I know. I wasn't surprised to hear that she wanted to help other people because that's who she is, "Dotson said.
Dotson's class will also be engaging in other community service projects this school year.
"It's very unique to receive a donation of this magnitude from a 9-year-old," Walls said. "It is amazing that this young woman had the dedication and dedication to think bigger than herself and to recognize the sacrifices of our veterans.
Irene Sellas is Morgan's Sunday School teacher in St. Spyridon and also president of the Ladies Philoptochos Society which donated a check for $ 200 in support of Morgan's effort.
"(Morgan) exemplifies what Philoptochos is – doing good deeds for others," Sellas said. "We were very proud of her.
Jennifer's late father, Ronald Pellerito, was a US Army veteran who served during the Cuban Missile Crisis, and Morgan's "uncle" Ben Portaro was a prisoner of war after his capture on the day. J. Jennifer Lambernedis, Safe Handling Coordinator at Louis A. Johnson VA Medical Center for 13 years, adopted Portaro into their family at least six years ago.
"Most of our family have served," said Jennifer Lambernedis.
The family also participates in local fundraising activities as Jennifer and her husband David have been members of the Clarksburg Lions Club since 2004.
Jennifer Lambernedis is hoping Morgan will march again to support veterans next school year.