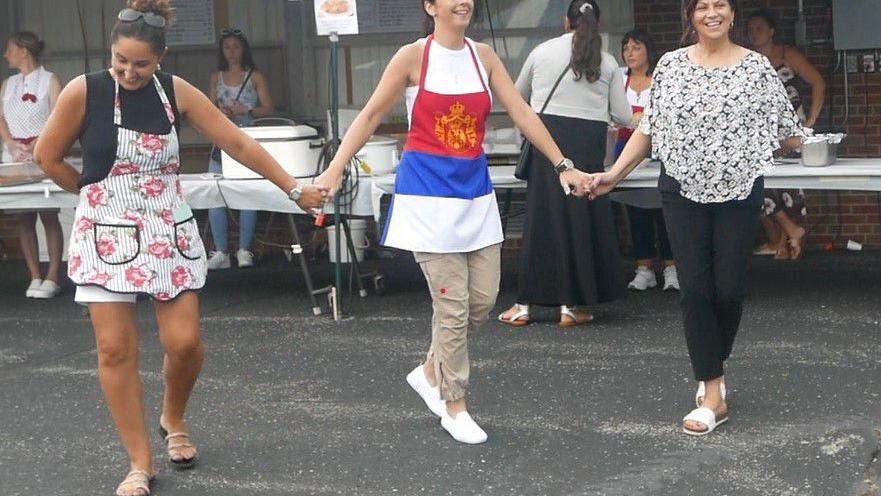 Almost Four Decades and Booming: Serbian Traditions and Culture Celebrated at Church Festival | Local News
Father Predrag, the priest of the church, explained that the festivities have always been part of the church. They are important for many reasons, one of which is that people cannot always come together – a need that is met with a festival.
"Today we meet, talk, praise the Lord, eat our traditional food, of which we are proud," he added.
Father Predrag pointed to the "friends of other churches" who were present at the festival and added: "Everyone is welcome.
The menu
While there was traditional music, dancing and singing, the big draw was the food.
From sarma to pilaf to cevapi, everything has been prepared according to tradition, fresh from the ovens.
There is a strong sense of community in the congregation during common cooking and baking, important aspects of Serbian culture.
For this reason, the church grounds include both a roasting and a large kitchen.
Dragan Nikodiojevic is considered "the best roaster in the neighborhood".
He learned to roast from his mother and grandmother and continues to use the same recipes and techniques.