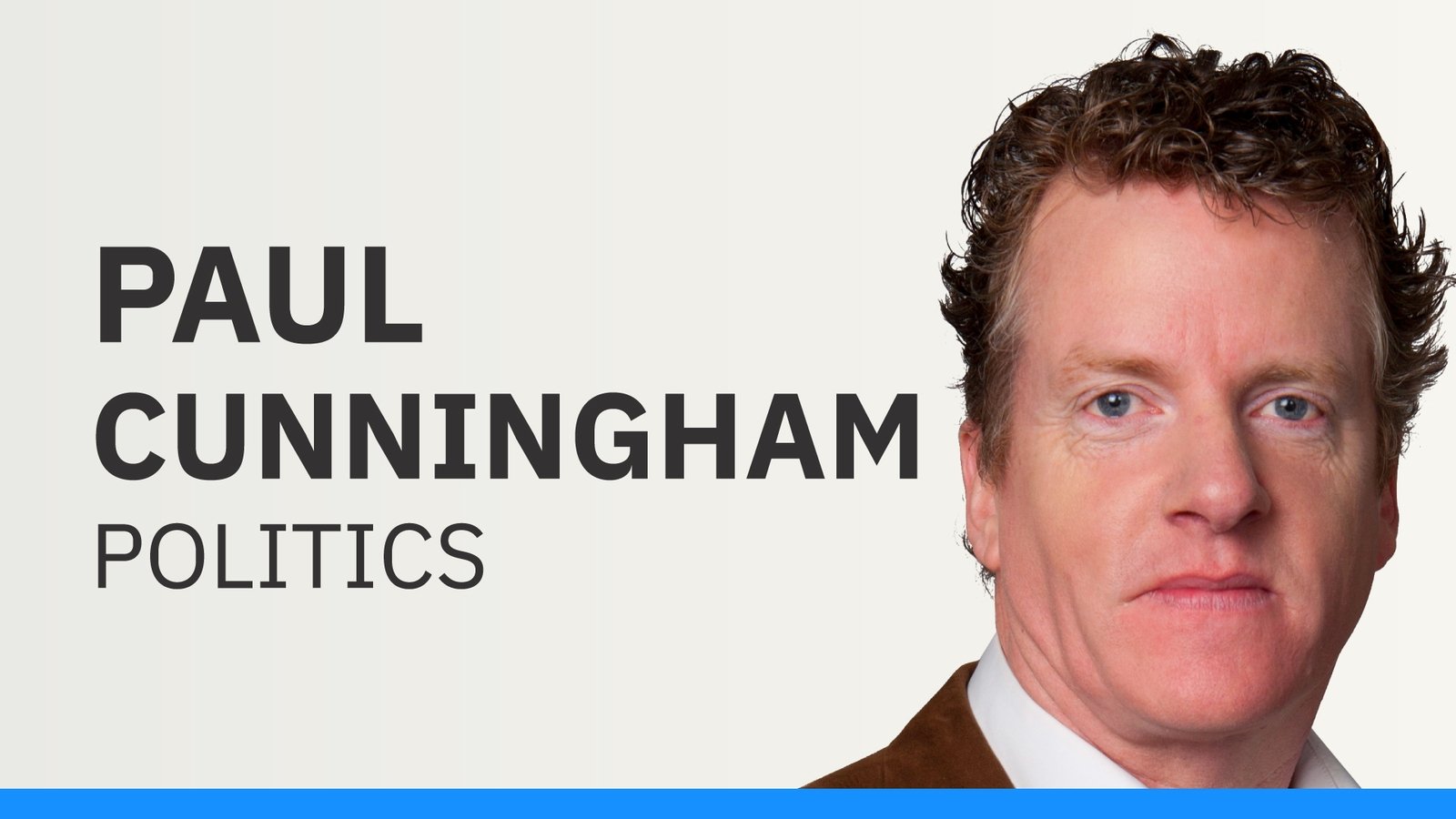 A warning worthy of attention from Bosnia and Herzegovina
The soft-spoken Bosnian Ambassador to Ireland, Vanja Filipovic, came to Dublin this week from her London base with a very disturbing message.
As he shuttled between meetings with senior officials and politicians on Monday and Tuesday, he warned of the possible disintegration of his state and a return to violence.
It is a warning that the international community and Ireland should heed as the 1992-95 war resulted in the deaths of over 100,000 people.
The main concern is the words and actions of Milorad Dodik – a Serbian nationalist leader in Bosnia.
Ambassador Filipovic says his rhetoric, and now political actions contain "…all the ingredients for slow-motion secession."
Milorad Dodik is the president of what is called Republika Srbska – a political entity that is part of Bosnia and Herzegovina.
However, President Dodik continually agitates to withdraw from federal institutions and arrangements created under the Dayton Peace Accord – such as tax, defense and judicial affairs.
Ambassador Filipovic asserts that President Dodik's maneuvers to create parallel institutions in Republika Srpska are not only illegal and unconstitutional, but preliminary measures for the break-up of the country.
He warns that if Republika Srpska tries to unite with Serbia… "it could have very, very negative consequences for the situation in Bosnia and ultimately lead to the resumption of some type of violence."
Dodik says his only goal is to decentralize powers from the federal level to the Bosnian Serb parliament.
He once told lawmakers: "Entities and their parliaments should have a greater importance and a greater role because they are a real source of democracy, legitimacy and accountability in Bosnia and Herzegovina. Bosnia and Herzegovina is evolving in a direction we do not agree with. We do not allow interference in our jurisdiction."
The problem with this analysis is that what Dodik calls "interference" is part of an international peace agreement, the country's constitution and the rule of law.
Last month, President Dodik again defied the courts and staged an illegal military parade to celebrate the day in 1992 when the Bosnian Serbs declared their own state.
It was provocative in many ways but mostly because, while the military is a federal responsibility, a quasi-paramilitary force was on parade.
Ambassador Filipovic said, for him, what was "most disturbing" about the event was not the display but "…the presence of a convicted war criminal who was directly responsible for the 'one of the brigades involved in the Srebrenica genocide'.
This man was Vinko Pandurevic.
According to the International Criminal Tribunal for the former Yugoslavia, he was the commander of the Zvornik Bosnian Serb Brigade which "…was involved in the July 1995 attack on the Srebrenica safe area and in the murder and subsequent execution of Bosnian Muslim men and boys".
Around 8,000 were massacred in a massacre lasting about ten days.
President Dodik himself downplays the importance of Srebrenica – once dismissing it as "a fabricated myth".
He also uses despicable language to describe Bosnian Muslims, including calling them "second-rate people" and "treasonous converts" who sold their "original [Orthodox Christian] faith for dinner".
Ambassador Filipovic discerns a strategy in these repugnant actions.
He told me, "It's not only for internal political reasons, but it's also to sow new divisions in Bosnia in the hope that everyone will abandon this idea of ​​reconciliation and tolerance."
The ambassador predicts that the plan will fail.
The problems encountered in Bosnia are closely followed by the whole region, and Milorad Dodik is not without support.
At his paramilitary parade last month there were representatives from Serbia, as well as diplomats from Russia and China – his "true friends".
At the EU level, Hungary has indicated that it will block any attempt to impose sanctions on the president or his parliament.
Some nationalist parties in Croatia, influential in Bosnia, are also accused of using the debacle to advance their own agenda.
Ambassador Filipovic said: "They tried politically to gain support without much success. So their only plan of action is to try – jointly with Republika Srpska – to push their agenda forward. It's a combination very dangerous."
Part of the problem, the ambassador argues, is that Western nations have stopped engaging in Bosnia over the past decade.
That said, the United States imposed sanctions on Dodik last month, saying he was using his position as president to amass a personal fortune while trying to dismantle Bosnia.
Treasury official Brian Nelson said: "Milorad Dodik's destabilizing corrupt activities to dismantle the Dayton Peace Accords, motivated by his own self-interest, threaten the stability of Bosnia and Herzegovina and the entire region."
Dodik's response was predictable: "If they think they're going to discipline me that way, they're wrong.
"I have only one reason left to fight for the rights that have been taken away from us for 26 years."
What would help the atmosphere, says Ambassador Filipovic, is for the EU to be clear about Bosnia's chances of joining the EU.
He said: "We really need a stronger commitment from the EU on the possibility of enlargement that is realistic… that is not too vague… that is not hampered by moving targets for candidate countries.
This is where Ireland fits in.
We have been, says the ambassador, "a champion of enlargement" in the Western Balkans.
"Ireland has an important voice in the EU. It can help us by ensuring that the EU stays true to its own principles when it comes to enlargement issues; that it stays true and 'it's not open to making deals."
The ambassador said Ireland had been "absolutely brilliant" so far.
It looks like Bosnia and Herzegovina will need all the help it can get in the months ahead.
If Bosnia disintegrated and Republika Srpska left, it would be the realization of the dream of Bosnian Serb commander Ratko Mladic, who used genocide, crimes against humanity, systematic rape and hostage-taking to create a small, ethnically pure state.
Is this an outcome that the world could allow?